Food: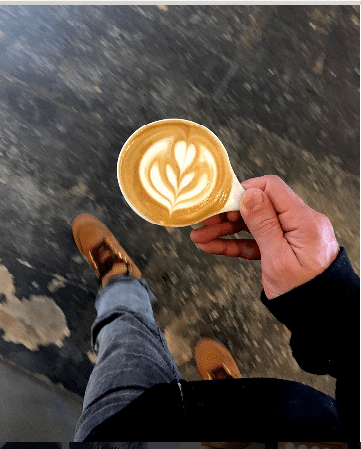 Roberto's: (at the corner of Sierra Nevada Rd and Old Mammoth Rd,)has massive burritos and an amazing happy hour.
Elixir Superfoods: (on Main St. across from the post office) Delicious bowls and salads, vegetarian options, hand-pressed juices, smoothies and kombucha on tap!
Giovanni's: (in Von's shopping center) Pizza and Italian food- the best calzone you will ever experience.
Petra's: (across Minaret Rd from the Village) If you are looking to splurge, this is the best restaurant in Mammoth. They are a bit pricey, but definitely the place to go for celebration dinners. Their wine list is the best in town.
Coffee/Drinks:
Stellar Brew: (Bright blue building on Main St.) The best coffee in town with the coziest, homiest vibes. (if you want more industrial modern, try Black Velvet across the street. I don't like their coffee as much but some people rave about it)
Mammoth Tavern: Great cocktails and delicious food too.
Indoor Activities:
Mammoth Rock n' Bowl: (Chateau Rd.) Great for when the weather is crummy!
Mountain Sol Yoga: (In the "Mammoth Luxury Outlets" on Main St.) You'll find Shelby here probably 5 nights a week. The best yoga around with lots of class options. It'll help stretch out the all those ski muscles!
Smoketree Massage & Apothecary: I highly recommend a massage or Pilates session with Melissa! She works wonders!