Shelby and Wes' Top Picks
Food
Roberto's: (at the corner of Sierra Nevada Rd and Old Mammoth Rd, easy walking distance) has massive burritos and an amazing happy hour.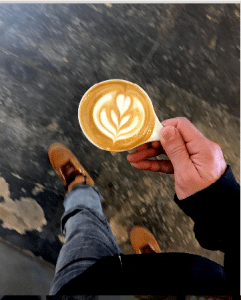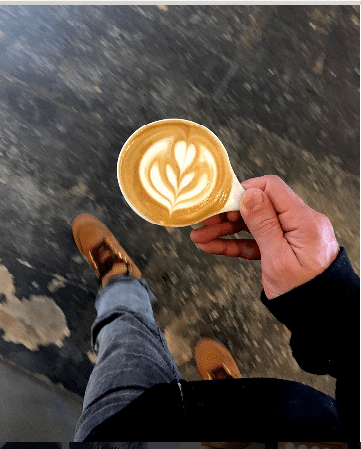 Giovanni's: (in Von's shopping center) Pizza and Italian food- the best calzone you will ever experience.
Petra's: (across Minaret Rd from the Village) If you are looking to splurge, this is the best restaurant in Mammoth. They are really pricey, but definitely the place to go for celebration dinners. Their wine list is the best in town.

Coffee/Drinks
Stellar Brew: (Bright blue building on Main St.) The best coffee in town with the coziest, homiest vibes. (if you want more industrial modern, try Black Velvet across the street. I don't like their coffee as much but some people rave about it)
Rafters: (Old Mammoth Rd.) Also a yummy place to eat, it's the best place to get drinks in walking distance to the condo.
Black Doubt Brewing: Always have a great selection of beer and a fun local spot to hang out.
If you drink in the Village (not recommended, haha) make sure to take the Town Trolley back home. It runs until 2 am all winter and make sure to ask for the "rafters" stop and walk home from there.

Ski/Board Rentals
Check out Wave Rave (on Main St.) for snowboard rentals and Mammoth Mountaineering for skis. If you want to go luxury, call Black Tie Ski Rentals and they'll come to the condo and do your fitting in the living room!

Non-Ski Activities
Mammoth Rock n' Bowl: (Chateau Rd.) Great for when the weather is crummy!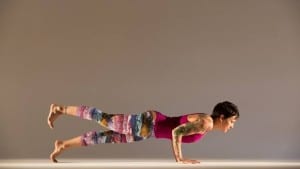 Mammoth Lakes Ice Rink: (behind the Mammoth Lakes Library off of Meridian Blvd, keep going past Vons and make a right at the stop sign) In case you didn't wreck yourself hard enough skiing 😉
Mountain Sol Yoga: (In the "Mammoth Luxury Outlets" on Main St.) You'll find Shelby here probably 5 nights a week. The best yoga around with lots of class options. It'll help stretch out the all those ski muscles!

Other:
June Mountain: if you're here more than a day or two, I highly recommend you take a day to ski at June. It's smaller, but much calmer- no crowds! Kids under 12 ski free too! Afterward, go get a beer where all the locals hang out at June Lake Brewing and some of the best eats around at Ohana's.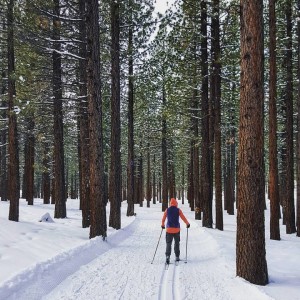 Cross Country skiing– Shelby and Wes love to XC ski. You can throw down for a day pass to ski at Tamarack (Mammoth Mountain owned) or you can go to Shady Rest Park (on Main St by the Welcome Center) for free! Give us a call or message if you want more info on this- there are inexpensive rentals in town but the Shady Rest trails only get groomed when there is enough snow in town.
Snowshoeing: There are plenty of good locations in town to go snowshoeing. Shelby and Wes have a few pairs of snowshoes if you'd like to borrow them, just shoot over a message!